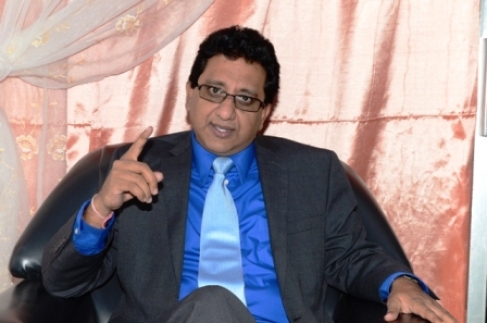 CFATF gives Guyana until August to submit amended financial crimes law
The Caribbean Financial Action Task Force (CFATF) has given Guyana two months to pass upgraded laws against financial crimes before the global watchdog considers the country's fate in November, Attorney General Anil Nandlall said Tuesday.
Addressing the opening of a workshop on Guidelines for the 2009 Anti Money Laundering and Countering of Financing of Terrorism, he said the parliamentary select committee received a formal response from CFATF that Guyana has until August 26 to approve the amendments to the laws.
The committee had decided to formally ask CFATF to state the deadline in writing when Guyana has to submit the amended laws to that body for experts to study them ahead of the meeting.
"A letter was dispatched by us to CFATF requesting the actual deadline for us to submit the bill as passed by parliament and we received a reply that indicates to us that August 26 is actually the deadline that we have to submit the amendment passed into law to the CFATF to have it considered at the November plenary meeting,