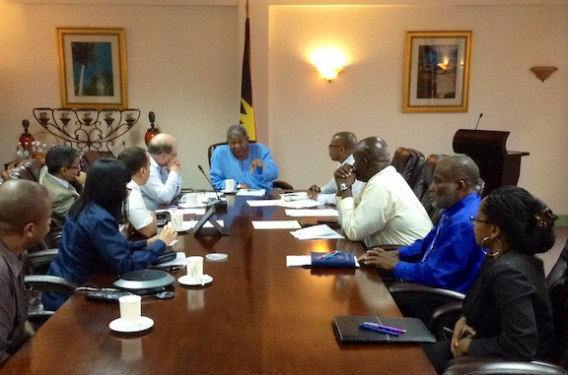 Primer ministro de Antigua y Barbuda recibió al secretario general del ALBA
ALBA Secretary General Visits Antigua
ALBA Secretary General Ambassador Bernardo Alvarez recently visited Antigua and Barbuda.
Alvarez, who was just appointed to lead the Venezuelan-led regional grouping, held talks with Antigua Prime Minister Baldwin Spencer and representatives from the Ministry of Foreign Affairs.
The Ambassador said his trip to the twin-island state was part of a "wider mission" to ALBA countries aimed at developing a road map to strengthen both ALBA and PetroCaribe.
In a government statement, Antigua said the two sides discussed the "vital issue of air transportation," calling it "essential to effecting the goals of PetroCaribe and ALBA."
Earlier this year, PetroCaribe leaders broached the idea of a "PetroCaribe" regional airline, although it's not clear if this was discussed at the meeting.
Leaders from ALBA and PetroCaribe countries are set for next month in Caracas.
Caribbean members of ALBA include Antigua and Barbuda, Cuba, Dominica, St Vincent and the Grenadines and St Lucia, which just joined this year.
http://www.caribjournal.com/2013/11/26/alba-secretary-general-visits-antigua/