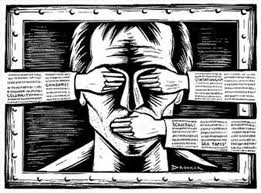 Crecen las controversias sobre ley que penaliza contenido en los medios
Grenada PM reneged on promise to reform defamation law
Grenada quietly allowed a controversial electronic defamation bill to become law last October despite government promises of reform, the International Press Institute (IPI) has learned from local sources.
Prime Minister Keith Mitchell, responding to concerns that IPI and other groups had raised about the Electronic Crimes Bill, publicly announced: "I have agreed to make the necessary changes, after having discussions with members of the local and regional media, so that there will be no doubt about the intention of the country."
However, no changes were made. Instead, on the same day that Mitchell promised to reform the bill, Governor-General Cécile La Grenade granted it royal assent. According to Grenada's official Government Gazette, the Electronic Crimes Act was published on October 3, 2013.
Last week, a Grenadian news outlet, citing a government minister as the source, reported that the law was also now in effect. The published Act had indicated it would take force "at a date to be fixed."
The published version, seen by IPI, contains no alterations to the specific sections that regional and international press freedom groups highlighted as problematic. These included Section 6, which would mandate up to one year in prison for sending by electronic means information that is "grossly offensive" or is known to be false but was reproduced in order to cause "annoyance", "insult" or "ill will".
She added: "We hope the government will prove us wrong on this point by quickly introducing an amendment that would answer the significant concerns regarding this Act."
Other controversial sections left untouched include Section 25, which provides that a police officer may, without a warrant, arrest a person "reasonably suspected of committing an offence" under the Act; and Section 16, which punishes "electronic stalking" – defined as "intimidating, coercing, or annoying another person using an electronic system" – with up to three years in prison.
In addition to its other concerns, IPI has criticised the law's broad application. According to Section 3, the law applies not only all residents, visitors, and transit passengers in Grenada, but also to "any person, of any nationality or citizenship or in any place outside or inside Grenada, having an effect on the security of Grenada or its nationals" [emphasis added]. That clause was also not altered.
The law is apparently intended to target social networking sites as well as the reader comment sections of online media.
Trionfi acknowledged that a legitimate interest exists in addressing defamatory content in those media.
However, she commented: "Requiring these types of websites to police all content posted by others would not only impose an unreasonable burden on the hosts, but lead to a chilling effect on public speech as the hosts seek to limit potential liability. A better solution would be to allow hosts time to remove defamatory content if they receive a complaint, with the understanding that they would be subject to normal provisions in civil defamation law if they fail to do so."
According to local sources as well as relevant Grenadian legislation, the fact that a law has been "gazetted" does not, by itself, imply that the law is in effect. In this case, the published version of the Act states that it will come into effect at "a date to be fixed" following a published order.*
Last week, Grenada communications minister Gregory Bowen reportedly told GBN News that the Act was now in effect. In a recording broadcast by the station, the minister claimed that the government "went to the people who had concerns and all of that would have been clarified."
The news has stirred public debate in Grenada over the prime minister's September. 23 statement. Kem Jones, a local radio host, said this week on his morning programme: "We were given a promise that this particular bill, that before assenting to it, it would be changed so that it would reflect the true nature of the Grenadian people."
Jones told listeners that the development demonstrated: "The government can deceive you – say one thing and do the next."
http://caribbeannewsnow.com/topstory-Grenada-PM-reneged-on-promise-to-reform-defamation-law-19688.html
Media Association concerned
The Media Workers Association of Grenada (MWAG), has expressed concern about decision made by the Government not to remove an offending clause from a draft bill, that could severely undermine free expression, and infringe on the rights of Grenadians and journalists in particular.
In a release on Thursday, MWAG stated that "it will not stand for anything short of the total deletion of Clause 6 of the Electronics Crime Bill 2013, now Electronics Crime Act, and a revision of other offending clauses."
According to MWAG, Prime Minister Dr. Keith Mitchell in a telephone discussion with the President of MWAG, Shere-Ann Noel, indicated that he had instructed the Attorney General, Cajeton Hood, to remove the clause on July 2nd, 2013 and again on September 25th, 2013.
The Prime Minister also promised  that his administration will not go back on its word to address the issue.
"The necessary amendments he stated will be addressed during the second session of the ninth Parliament, when it resumes on October 4th, which did not happen," the release stated.
The Prime Minister also reiterated his commitment to the removal of Clause 6 of the Electronics Crimes Bill which can send someone to jail, if another person feels offended by comments or statements made electronically.
http://cananewsonline.com/news/95356-media-association-concerned.html