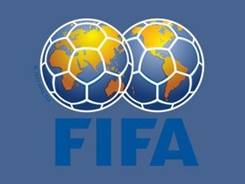 Ministro de Justicia insta al legislador y al exvicepresidente de la FIFA a ser juzgado en Estados Unidos
Trinidad MP urged to face US trial
Trinidad and Tobago's minister of justice, Prakash Ramadhar, has urged member of parliament and former FIFA vice president Jack Warner to go the United States to face trial in connection with his indictment on multiple counts of racketeering, corruption and money laundering.
"This is the battle for truth and T&T has to have its image repolished so that the true beauty of the nation be seen and not be identified by the actions of Mr Warner and those around him. I think it is so important for him to save the reputation of this country," Ramadhar told reporters at a press conference on Sunday.
Warner is one of 14 people indicted in the United States on May 27, 2015, in connection with widespread corruption within FIFA spanning some 25 years. He has denied the allegations against him.
He is currently free on TT$2.5 million (US$395,000) bail after being arrested pursuant to an extradition request by the US.
"We expect the authorities to take actions as the evidence comes," Ramadhar, adding that it is up to local police to lead any new investigation against Warner.
The government cannot meddle in any such probe, the minister said.
In the meantime, Warner has threatened to reveal "secrets" regarding funding he now claims to have provided for Prime Minister Kamla Persad-Bissessar's 2010 general election campaign, which is purportedly linked to FIFA money.
However, Ramadhar said if Warner was innocent as he claimed he should not have a problem going to New York to face the courts.
"Go to your trial so that we will hear what the facts are and not what you say they are. And when you go we hope that what you speak will be the truth and not further allegations, as what we have had with you over the last couple of days.
"This is a problem for all of Trinidad and Tobago and the solution rests in the heart, conscience and in the hands of Mr Warner. If it is that Mr Warner cares about this country then he should go to the US and have his trial there," he said.
"At the end of the day we don't want technicalities. We want truth. As a lawyer, and I will tell you that for many years the innocent always rush for an early trial, so as a patriot I am asking for him to do so," Ramadhar added.
With regard to the extradition process in Trinidad, Ramadhar explained, "These are charges that emanate from the United States and therefore the conduct of this government is only to ensure that the judicial process for extradition is engaged. The attorney general has done what he has to do."
However, he warned that sometimes the processing of extradition applications through the courts could be prolonged for a lengthy period by attorneys.
"Some lawyers have unlimited abilities to stretch things out so it can go to an extended period while Trinidad and Tobago suffers. And that's why we are here asking to short-circuit that," the minister noted.
"Trinidad and Tobago is not Jack Warner," Ramadhar said. "It really is about restoring a sense of decency to the politics of Trinidad and Tobago. And we made a call to Mr Warner to save us all from the infamy that he has brought upon us to go hastily to America and have his trial. And if he has truth to bring, let it be so, so that we can put this behind us and learn from the errors of the past, and move on to ensure we do not repeat them in the future."
On Saturday, the United National Congress (UNC), the largest political party in the People's Partnership (PP) coalition government, said it noted "with concern and amusement" the statements made by Warner about his alleged financial assistance to the party and the People's Partnership.
"Instead of addressing the serious allegations and criminal offences against him, he has targeted the UNC and the PP. He is the first aspirant to the office of prime minister in our political history that will not be able to travel to the USA and UK and many other countries with which we do business," the UNC said in a statement.
In early 2008, FIFA transferred a total of US$10 million at South Africa's request to accounts in Trinidad belonging to the Confederation of North, Central American and Caribbean Association Football (CONCACAF) but controlled by Warner, ostensibly for a program to pay for football development for the African Diaspora in the Caribbean.
However, much of that money went towards Warner's personal expenses, the BBC reported on Sunday.
The BBC, citing documents it has seen, said Warner laundered the payment from South Africa through a local supermarket chain, made cash withdrawals, paid off his credit cards and took personal loans.
US investigators suspect the $10 million was a bribe to help secure the 2010 World Cup for South Africa.