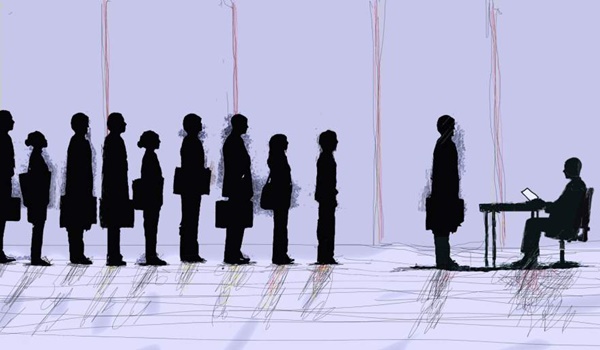 El desempleo en Jamaica cae a un mínimo histórico de 8.4 por ciento
Unemployment in Jamaica falls to record low of 8.4 percent
Jamaica's unemployment rate has fallen to a new record low of 8.4 percent, according to the Statistical Institute of Jamaica's (STATIN) Labour Force Survey for July 2018.
This outturn is 1.3 percent lower than the 9.7 percent recorded for the April 2018 survey. It is also 2.9 percentage points lower than the rate of 11.3 percent for July 2017.
STATIN said the decline is mainly attributable to an increase in the number of persons employed and a simultaneous reduction in the number of persons in the labour force.
The Institute noted that the July 2018 outturn reflects a fall in the rate for males, down 2.2 percentage points to 5.8 percent, and females, down 3.8 percentage points to 11.4 percent.
Additionally, STATIN said the unemployment rate among youth, aged 14 to 24, decreased by 5.3 percent to 22.2 percent, relative to the 27.5 percent outturn recorded in July 2017.
This, the Institute noted, was influenced by a decline in the number of young people in the labour force.
The agency indicated that the rate for both genders declined by 5.2 percent in July 2018, with the figure for males falling to 17.4 percent compared to 28.1 percent for females.
The agency pointed out that the number of unemployed persons declined by 27.7 percent to 111,800.
This reflected a 28.6 percent decrease in the number of unemployed males to 41,800, and a 27.2 percent fall in the number of unemployed females to 70,000. The total number of unemployed youth decreased by 14,600 persons to 45,200.
Meanwhile, STATIN said the overall number of employed individuals rose to 1,226,400 as at July 2018, representing an increase of 12,800 persons.
A breakdown of the figures shows that the number of males employed increased by 5,900 to 681,800, while female employment rose by 6,900 to 544,600.
STATIN advised that the total labour force stood at 1,338,300 persons, a decrease of 2.2 percent in July 2018, compared to the corresponding period last year.
"Accordingly, the participation rate declined from 65.5 percent to 64.0 percent. The male labour force, which comprised 723,600 persons in July 2018 decreased by 1.5 percent relative to July 2017 while the female labour force decreased by 3.0 percent to 614,600 persons," a STATIN statement outlined.
---
VOLVER