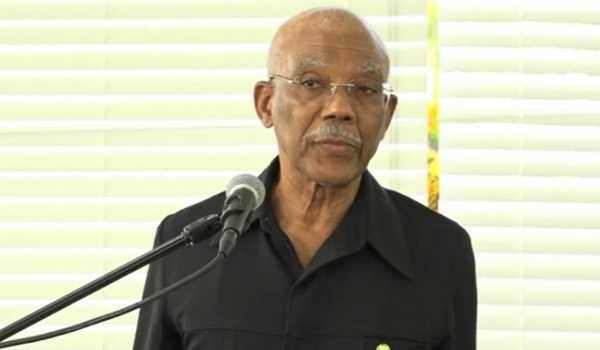 El presidente de Guyana exhorta al órgano electoral que disponga fecha de comicios
Guyana's President Urges Elections Body to Say When it Can be Ready for the Polls
President David Granger has written to the Guyana Elections Commission (GECOM) advising it to submit a work programme to help determine its readiness to administer polls that will soon be constitutionally due.
His letter to GECOM Chairman, retired Justice James Patterson, was sent today, less than a week before the expiry of the 90-day deadline prescribed by the Constitution, following the no-confidence motion passed against the coalition government on December 21, last year.
Even as the government appeals the High Court ruling that declared the no-confidence vote valid and ordered general and regional elections be held, GECOM has indicated that it cannot be ready to host the polls by the March 19 deadline.
In his correspondence, Granger said it is essential that he is informed of the Commission's readiness to deliver credible elections in Guyana.
"I urge you to present your plans, programmes and financial needs which will guide my proclamation of a suitable date for elections," the Head of State wrote.
Since the passage of the no-confidence motion, President Granger has consulted twice with Opposition Leader Bharrat Jagdeo. He has also consulted the Chairman and Commissioners of GECOM.
He has emphasized that the government will not interfere or intrude in the work of the Commission.